Good BBQ. Real Fast.™ Meal Kit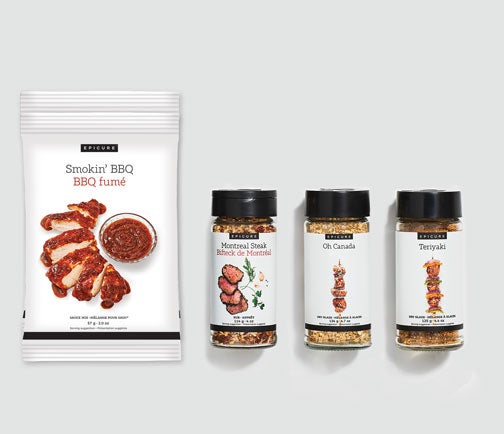 • Skewer, grill, baste, and glaze! 
• Use the blends plus a few pantry staples and fresh ingredients to fire up the BBQ and enjoy family favorites—think grilled chicken, fish, and kebabs galore! 
• Includes: Smokin' BBQ Sauce Mix (2), Montreal Steak Rub (1), Oh Canada Dry Glaze (1), Teriyaki Dry Glaze (1)
• Make meal planning easier—find 25+ recipes, each with an average cost of under $2.75 US per person,* in the digital recipe guide on epicure.com.