3 Weeks of Easy Dinners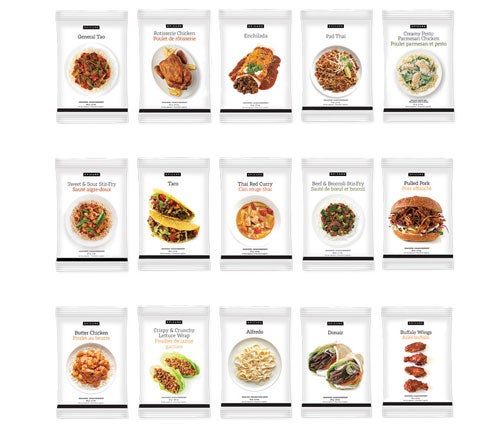 $3 per serving! What could be better? Get 15 different Meal Solutions and the next 3 weeks of weekday meals are planned. Follow the digital meal plan (where you'll find weekly grocery lists and daily recipes) and say hello to fast, fresh flavour.
Discover grocery lists and helpful tips in the free digital meal plan on epicure.com.
Collection includes: General Tao Seasoning, Rotisserie Chicken Seasoning, Enchilada Seasoning, Pad Thai Seasoning, Creamy Pesto Parmesan Chicken Skillet Sauce Mix, Sweet & Sour Stir-Fry Seasoning, Taco Seasoning, Thai Red Curry Seasoning, Beef & Broccoli Stir Fry Seasoning, Pulled Pork Seasoning, Butter Chicken Seasoning, Crispy & Crunchy Lettuce Wrap Seasoning, Alfredo Sauce Mix, Donair Seasoning, Buffalo Wings Seasoning.